ABOUT US
WE WORK WITH CARE AND PASSION FOR A QUALITY COFFEE WITH TRACEABILITY.
Café Monteverde is a company located in the province of Rodriguez de Mendoza, Amazonas region – Peru, created in 2003 with the purpose of meeting the needs of producers to market their coffee in better conditions. Since then, Café Monteverde has been establishing commitments with producers and organizations with social and environmental responsibility.
Our production areas are located above 1400 m.a.s.l. have microclimate conditions and optimal soils for the cultivation of coffee, also with the appropriate use of ecological production technologies allow us to obtain high quality beans in "Cup". In 2010, seeing the need to promote in coffee growers a vision towards improving their pre and post harvest process, also expanding our origins, we decided to undertake the NUEVA ESPERANZA PROJECT, in the TIMBUYACU FARM. This farm has its own history told by our CEO Mr. Alfonso Tejada Iberico.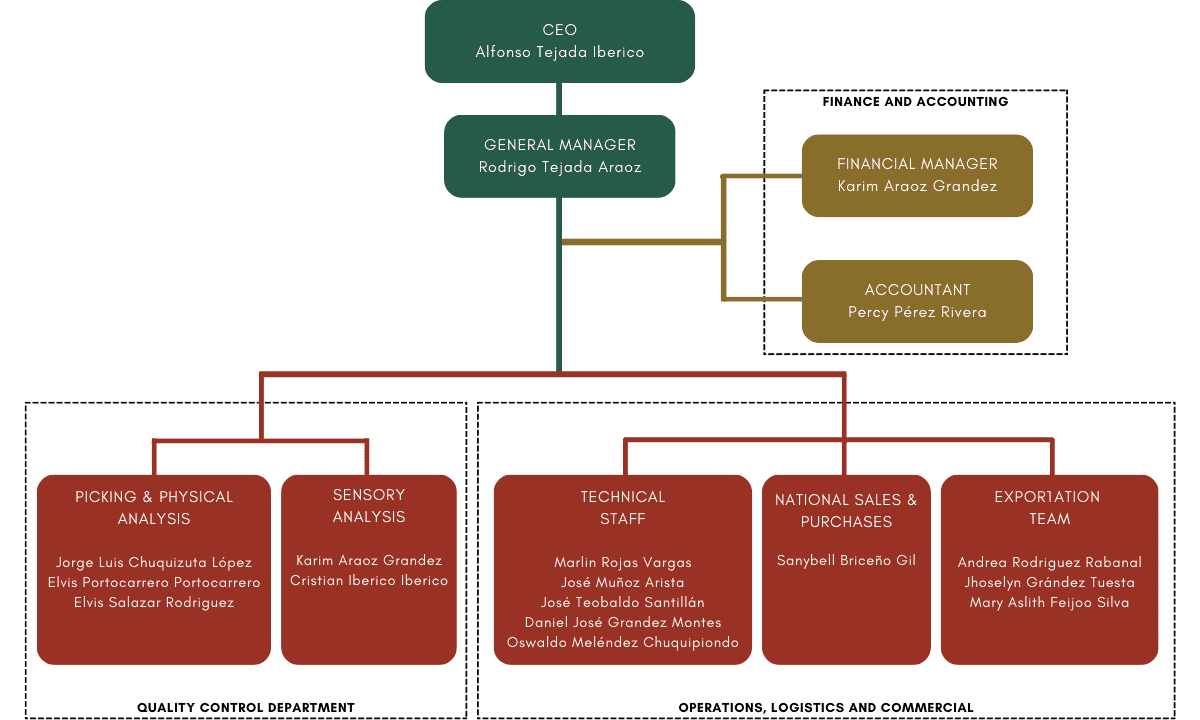 CAFÉ MONTEVERDE is a private company with social and environmental responsibility, its mission is to provide producers with the services of: Technical assistance and permanent training, certification and project management, marketing and others; to generate sustained development, improve the quality of life of producers and contribute to the reduction of poverty rates in the region.

CAFÉ MONTEVERDE is an efficient company in the management of resources that offers quality services to the coffee producers of the region; that has managed to position the Amazonian Coffee in the International Market.